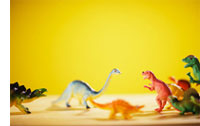 Robetoy (Hong Kong) Co. Ltd is a comprehensive manufacturer which mainly specialized in developing small toys, animal figurines and plastic components. Our company owns a higher technology system and equipment in order to meet different customers's needs. We can assist our customer to create innovative idea & OEM projects- from a draft or prototype, then developing a hand-made sample to the final product.
Robetoy has a strong production team in Mainland China and they are full of experience in this field which can confront the highest demanding of safety test in European and USA market. We have a strict procedure to monitor the raw material and paint, ensure our product to meet customer or international standard. We are well-known for our competitive prices, quality control, punctual delivery and customer service.
Per our experience, we have built up a very good relationship with different customers and countries. Our items have been flourished in Europe, United States, Asia, Mid-East, Russia and etc.
Robetoy is open to accept customer's criticism and opinion, in order to improve our service and quality.